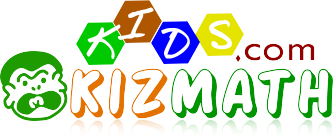 License Agreement & Terms of Use
Please read our terms of use carefully. If you do not agree, please do not use the site.
During your membership, you have unlimited access to all materials.
You agree to keep your password secret and safe and not share access with those who have not paid for membership.
You understand that account-sharing violations may lead to suspension of your account or termination without compensation if this happens repeatedly.
You should contact immediately for a password reset if you suspect someone else is using your account without your permission.
You must always remember to log out of the site after use. You may do this by simply closing your web browser after use or using the log out button.
Accounts do not automatically renew upon expiration. However, you can renew your account at any time at a discount to our regular rates.
We provide a $2 trial account for 48 hours to help you determine if this works site for you.
Copyright for the materials remains with Kiz Math. They must not be resold or reproduced in electronic form without permission from EduTerials Limited.
Materials cannot be redistributed by email or uploaded onto other web sites / servers.
 Printable Worksheets, Board Games & Puzzles can be printed out and photocopied for use in the account holder's lessons.
Interactive contents are not made available for downloading, and can only be used online. These include the Flash Games, Quizzes & Videos.
Payment is arranged through PayPal. Your address and credit card details are secure with Paypal: they are not passed on to Kiz Math. PayPal covers most countries.
Once Kiz Math has received confirmation of your payment, a confirmation email will be sent to you. Your membership will not begin until you have received this email.
In case you do not see this email within 24 hours, check your spam folder and remove our mails from the spam list. You may also contact here
Use of Kiz Math materials signifies your agreement to these terms.
Privacy Policy
At Kiz Math, we understand that your privacy is VERY IMPORTANT.
We do NOT pass on to third parties any identifiable information about our users. If you submit your email address, it will NEVER be given or sold to a third party.
Kiz Math has an opt-in newsletter, which is delivered by email. Users who subscribe to this newsletter can cancel the registration from any main page of www.kizmath.com or by following instructions, which are sent to all new subscribers by email.
If you have any questions regarding your privacy on this website, please contact us at
eduterialsmath AT gmail.com (Change the AT to @ - It is an antispam technique)
DISCLAIMER OF WARRANTIES
YOU EXPRESSLY UNDERSTAND AND AGREE THAT:
a. YOUR USE OF THE SERVICE IS AT YOUR SOLE RISK. THE SERVICE IS PROVIDED ON AN "AS IS" AND "AS AVAILABLE" BASIS. KIZ MATH EXPRESSLY DISCLAIMS ALL WARRANTIES OF ANY KIND, WHETHER EXPRESS OR IMPLIED, INCLUDING, BUT NOT LIMITED TO THE IMPLIED WARRANTIES OF MERCHANTABILITY, FITNESS FOR A PARTICULAR PURPOSE AND NON-INFRINGEMENT.
b. KIZ MATH MAKES NO WARRANTY THAT (i) THE SERVICE WILL MEET YOUR REQUIREMENTS, (ii) THE SERVICE WILL BE UNINTERRUPTED, TIMELY, SECURE, OR ERROR-FREE, (iii) THE RESULTS THAT MAY BE OBTAINED FROM THE USE OF THE SERVICE WILL BE ACCURATE OR RELIABLE, (iv) THE QUALITY OF ANY PRODUCTS, SERVICES, INFORMATION, OR OTHER MATERIAL PURCHASED OR OBTAINED BY YOU THROUGH THE SERVICE WILL MEET YOUR EXPECTATIONS, AND (V) ANY ERRORS IN THE SOFTWARE WILL BE CORRECTED.
c. ANY MATERIAL DOWNLOADED OR OTHERWISE OBTAINED THROUGH THE USE OF THE SERVICE IS DONE AT YOUR OWN DISCRETION AND RISK AND THAT YOU WILL BE SOLELY RESPONSIBLE FOR ANY DAMAGE TO YOUR COMPUTER SYSTEM OR LOSS OF DATA THAT RESULTS FROM THE DOWNLOAD OF ANY SUCH MATERIAL.